Stay Ahead of the Market: Instantly Get 10 Customized Hot New TRREB MLS® System Listings!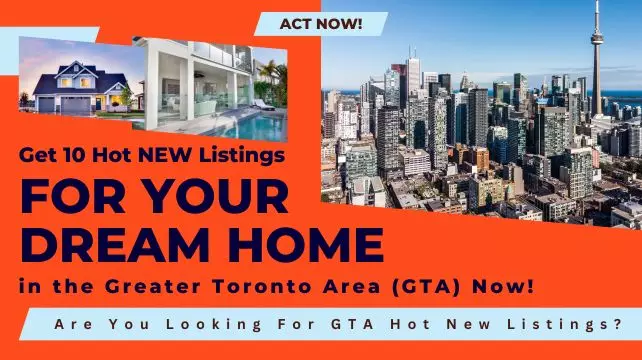 Hot New Listings: Find the Best Buys in GTA Toronto
Discover the Hottest Deals: 10 Best Buys Tailored to Your Price Range, Location, Features and Immediately Delivered Right to Your Mailbox!
When you are buying a home, having current and accurate knowledge of what area homes are listed for is important. Having access to the hottest Toronto Regional Real Estate (TRREB) MLS® System Listings in your specific price range enables you to beat out other buyers and negotiate to get the most home for the least amount of money.  
Here's how it works: You will receive a FREE report listing the best buys on the market (including photos) in your desired price range, location and any other requirement. There is no cost for this information, and absolutely no obligation. This insider information, sent to you in an incredibly simple and efficient format, will give you a huge advantage over other buyers in the marketplace.  
You can request this free "Best Buys Hotlist" by filling out your criteria on this page.   
 
Regarding GTA Areas with Property Styles? - Hot Query!
Stunning Condo with Panoramic City Views in Downtown Toronto - Don't miss out on this modern and spacious condo offering breathtaking views of the city. Features include an open-concept layout, high-end finishes, and access to luxury amenities.

Charming Victorian Home in Leslieville - Step into this beautifully restored Victorian home with its original architectural details and modern upgrades. Enjoy the character of the neighborhood along with the convenience of nearby shops, restaurants, and transit.

Contemporary Townhouse in Liberty Village - Experience urban living at its finest in this stylish townhouse located in the vibrant Liberty Village neighborhood. With its sleek design, rooftop terrace, and proximity to amenities, this property offers the best of city living.

Family-Friendly Home in North York - Perfect for families, this spacious home offers ample living space, a backyard oasis, and proximity to parks, schools, and shopping centers. It's an ideal choice for those seeking a suburban lifestyle in Toronto.

Upscale Penthouse with Lake Views in Etobicoke - Indulge in luxurious living with this exquisite penthouse boasting stunning lake views. With high-end finishes, a private terrace, and access to top-notch building amenities, this property is a true gem.

Modern Loft in the Entertainment District - Live in the heart of Toronto's vibrant Entertainment District in this chic loft. The open-concept design, exposed brick, and proximity to entertainment venues make it a perfect choice for urban dwellers.

Spacious Family Home in Scarborough - This well-maintained family home offers generous living space, a backyard retreat, and a desirable location in Scarborough. Enjoy the quiet suburban setting while having easy access to amenities and transportation.

Trendy Condo in King West - Experience the energetic atmosphere of King West with this trendy condo. Boasting a sleek design, upscale amenities, and proximity to renowned restaurants and nightlife, it's a perfect fit for those seeking a vibrant urban lifestyle.

Quaint Bungalow in The Beaches - Escape to this charming bungalow nestled in the desirable Beaches neighborhood. Enjoy the peaceful surroundings, nearby beach access, and the sense of community that The Beaches has to offer.

Luxury Home in Forest Hill - Embrace luxury living in this magnificent home located in the prestigious Forest Hill neighborhood. With its grandeur, exquisite finishes, and proximity to top-rated schools and upscale shopping, it's an exceptional choice for discerning buyers.
These hot new TRREB MLS® system listings provide a glimpse into the exciting properties available in the Toronto real estate market. Act quickly to secure your dream home or investment opportunity!
 
Regarding Hot New GTA For Sale Listings: Frequently Asked Questions!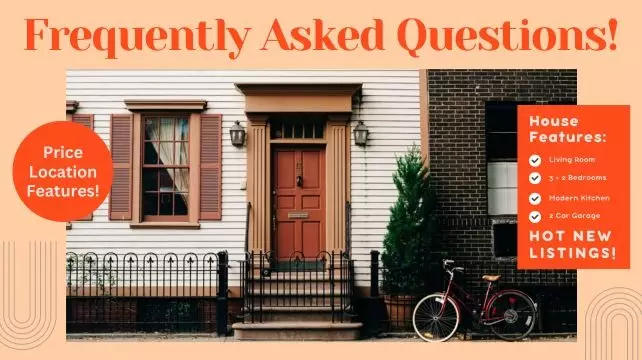 Question: How can I access the latest TRREB MLS® system listings in Toronto before they hit the market?
Answer: By subscribing to our exclusive service, you will receive access to the latest TRREB MLS® system listings in Toronto before they are available to the general public. Stay ahead of the competition and be the first to know about hot new properties!

Question: What are the benefits of staying ahead of the market by receiving hot new listings in real-time?
Answer: By receiving hot new listings in real-time, you gain a competitive advantage in the Toronto real estate market. You have the opportunity to seize desirable properties before they are widely available, increasing your chances of finding your dream home or investment opportunity.

Question: How frequently are the hot new TRREB MLS® system listings updated on your website?
Answer: We update our website almost daily with hot new TRREB MLS® system listings on a regular basis. You can expect fresh listings to be added frequently, ensuring you have access to the latest and most exciting properties in Toronto.

Question: Can I customize the search criteria for the hot new listings to match my specific preferences and needs?
Answer: Absolutely! Our platform allows you to customize your search criteria based on your preferences and needs. Whether you're looking for a specific price range, property type, neighborhood, or any other specifications, you can tailor the listings to align with your requirements.

Question: Are these hot new listings exclusive to your website, or can I find them on other platforms as well?
Answer: While some or all listings may be available on other platforms, our curated selection of hot new listings focuses on providing you with exclusive and sought-after properties. We strive to bring you customized opportunities that may not be readily available elsewhere.

Question: How can receiving hot new listings help me gain a competitive edge in the Toronto real estate market?
Answer: Receiving hot new listings gives you a head start in the competitive Toronto real estate market. You can stay informed about fresh opportunities, act quickly, and have an advantage over other buyers or investors who may not be aware of these properties yet.

Question: Are these hot new listings limited to a specific price range, property type, or location in Toronto?
Answer: Our hot new listings cover a diverse range of properties in terms of price range, property type, and location throughout Toronto. Whether you're looking for a condo, townhouse, single-family home, or luxury property, we aim to provide a variety of options to cater to different preferences.

Question: Can I sign up for alerts or notifications to receive the hot new TRREB MLS® system listings automatically?
Answer: Absolutely! You can sign up for alerts or notifications on our website to receive the hot new TRREB MLS® system listings directly in your inbox. This ensures that you never miss out on an exciting opportunity.

Question: Do you provide additional information or insights about each listing to help me make informed decisions?
Answer: Yes, we strive to provide comprehensive information and insights about each listing. Our aim is to help you make informed decisions by offering detailed property descriptions, high-quality photos, key features, neighborhood information, and any relevant market insights to assist you in your decision-making process.

Question: What other resources or tools do you offer to help me stay ahead of the market and navigate the Toronto real estate landscape effectively?
Answer: In addition to the hot new listings, we offer a range of resources and tools to help you stay ahead of the market and navigate the Greater Toronto real estate landscape effectively. This includes market reports, neighborhood guides, tips for buyers and sellers, mortgage calculators, and access to experienced real estate professionals who can provide expert guidance and advice tailored to your specific needs and goals. Our goal is to empower you with the information and support you need to make confident and successful real estate decisions in Toronto.
What Does Rent-To-Own Homes Mean?
Rent-to-Own Homes
, also known as lease-to-own or lease option homes, refer to a real estate arrangement where tenants have the opportunity to rent a property with the option to purchase it at a later date. It is a hybrid between renting and buying a home, providing individuals with the chance to live in the property as tenants while working towards homeownership.
In a
Rent-to-Own Agreement
, the tenant typically pays a higher monthly rent, part of which goes towards building up a down payment or purchase credit. This allows tenants to accumulate funds over time, which they can use when exercising their option to buy the property at a predetermined price. The lease agreement usually has a specific term, commonly ranging from one to three years, during which the tenant has the exclusive right to purchase the property.
Rent-to-Own Homes
can be advantageous for individuals who may not qualify for a traditional mortgage at the moment but aspire to become homeowners in the future. It provides them with an opportunity to improve their credit scores, save for a down payment, or address any other financial obstacles before officially buying the property. It also allows tenants to test out the property and the neighborhood before committing to a purchase.
It's important to note that the specific terms and conditions of rent-to-own agreements can vary, so it's crucial for both parties to carefully review and understand the contract. Consulting with a real estate professional or attorney experienced in
Rent-to-Own Transactions
can help ensure a smooth and fair process for all parties involved.

Regarding How to Buy with Low Cash: FREE Report! 
Act Now:
 "How to Buy a Home With Low Or No Money Down Payment!".

Order this FREE Report NOW and find out How you can Buy a Home With Low Or No Money Down Payment!