You Could Sell Your Real Estate in GTA for Minimum $7,000 to $10,000 More...
I Buy Houses! No Equity, No Problem!
Stop Foreclosure or Double Payments!
Any Area, Any Condition.
Call Now! [416] 423-2089 / [416] 275-2089.
Consider the following facts:
FACT: Homes average over $500,000.00 or more
FACT: Your home will receive more exposure (Call regarding my marketing plan)
FACT: We are working with large number of qualified buyers at any given time
FACT: Better advertising, strong marketing plan, hard working dedicated REALTOR®
For Example: If your home had a list price of $500,000 and we were to sell it for 2.00% more, the extra money you would receive would be $10,000 Right in your pocket!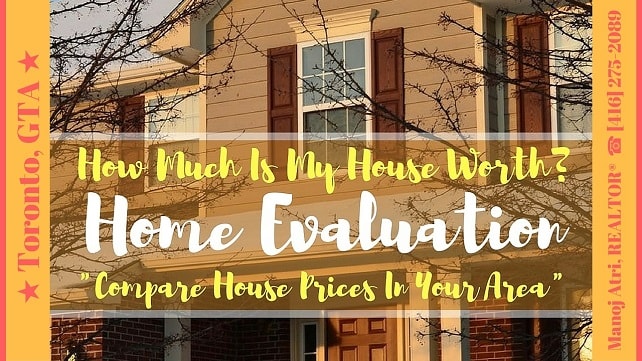 Have you ever wondered, how much is my property worth?
Whether you are selling a home or looking for your property value,
check with appraisers and real estate agents to get a good idea.
This is the approach banks use when they have to list 
their power of sale listings before marketing the property. 

The appraised value and the real estate estimate may differ. 
The MPAC assessed value in your property tax papers may be completely different. 
Sold properties in the neighbourhood 
can be a completely different ball game.
Your property condition, renovations, location and uniqueness 
are other factors to comprehend in assessing the value. 
Supply and demand in the market, interest rates are also 
affecting the value of the properties. 

All of the above pose a good consideration to 
refer your biggest investment to be handled by a professional. 
Call / Email me for a FREE no obligation home evaluation.

Act Now:
1. Dash For Cash: Buy with Zero down payment / Cash Back + Get Money for Renovation OAC, Certain Conditions Apply.


2. Call Now For: Scintillating Mortgage Rates | Pre-requisite: Buyer Representation Agreement.
3. Click Below For Viewing TREB MLS® System Homes For Sale Listings that interest you:
Request Below For Bank Foreclosure Listings:
Power Of Sale Toronto